Teachers and students across SD61 have been using Book Creator on iPads to tell stories, demonstrate their thinking, and produce visually rich eBooks and presentations in their classrooms. Book Creator is now available as a Chromebook App that can be used by our intermediate and middle school learners as they move from using iPads in their classroom to Gsuite and Chromebooks.
To download and read the "Getting Started with Book Creator" PDF documentation, click here to jump to the bottom of the page.
Adding Book Creator to your Chromebook learning environment is easy! Follow the steps below:
You'll be guided through the installation process after you click on "Add to Chrome". The screenshots below detail what the installation process looks like on the Chromebook:
As a teacher, you can create logins for your students without forcing them to reveal their email addresses. After you've logged in to your teacher account, Select your icon or picture in the top right-hand corner of the screen and choose "QR logins" from the menu.
When it's time to get students signed in, we recommend that you use the QR login exclusively for your class. Using the QR code will automatically import your students to the correct library and prevent the need for students to log in with any personally identifying information. While there is the option to sign in using a Google account, we strongly advise that students use the QR code login method for the above reasons.
Finally, students will be asked to choose an avatar when they first log in. This doesn't need to be an actual photo of them, but note that it will be the image that represents them when you see their name in the class list.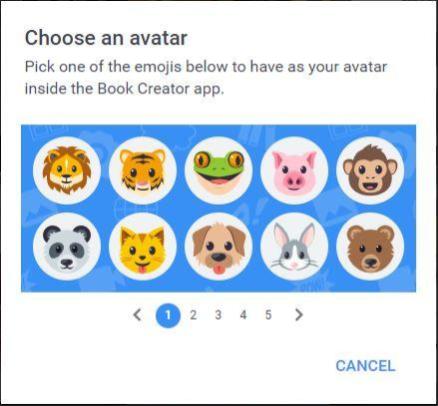 You're all set! The free version of Book Creator for Chrome lets you create 40 books and host a single library. There are upgrade options available for purchase. See the book creator site for more information on purchasing extended licensing.
---