Looking to step further into using G-Suite for learning? Have some key questions, or looking for some support for your exploration?  A "Google Playground" might be for you! It is a chance for educators to come together and share, be inspired, get off the ground, and explore new possibilities.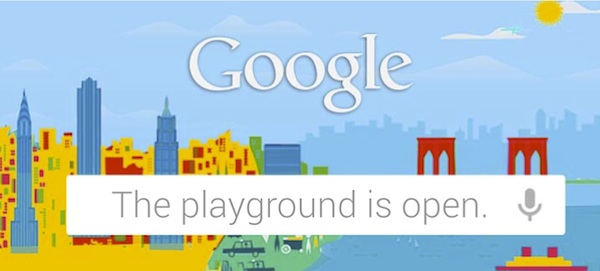 Who can come?
Google Playgrounds are open to all staff who are interested (GVTA, VPVPA, and CUPE). Please feel free to attend any session, and you are welcome to attend multiple!
What is a Google Playground?

A Self-paced and self-driven workshop that will provide a collaborative space to learn and explore Google!
Several individuals will be available to help troubleshoot, support, inspire, and further your own self-discovery of Google
Expectation to share, both verbally and/or digitally is encouraged at the end of the session of what you worked towards, explored, or accomplished.
A shared google slides document will act as a digital space to collaborate.
A lead learner will help facilitate with a brief opening with 5 minutes how they are using Google,  then facilitate table exploration and share out at the end.
The real power of using G-Suite for learning is how it allows us to spend less time on technology, and more time on relationships, collaboration, communication, and thinking. Time to explore with colleagues can help best to generate solutions and possibilities.
Past Google Playgrounds (2016)
March 1, 2016– Vic High Family (Facilitated by Rebecca Bathurst-hunt, hosted by Wendy Burleson) – 3:45 – 5:00
March 2, 2016 – Esquimalt High Family (Facilitated by Hilary Braid-Skolski, hosted by Geoff Orme) 3:45 – 5:00
March 3, 2016 – Lambrick Park High (Facilitated by Chris Koutougos, hosted by Selena Jensen) 3:45 – 5:00
April 6th, 2016 – Oak Bay High (Facilitated by Kate Baker, Tara Baird, and Katy Connelly, hosted by Joyce Moreau) 3.30-5:00
April 7th, 2016 –  Reynolds High (Facilitated by Greg Downie, hosted by Claire Atkinson)
April 12th, 2016 – Tolmie Google playground (Facilitated by Dave Shortreed)
April 20th, 2016 – Spectrum (Facilitated by Heidi James, hosted by Alan Clark)
April 27th, 2016 – Mount Doug (Facilitated by Alexis McKean, hosted by Saverio Colantonio)