To ensure that the entire contents of the message you are forwarding get sent properly follow the instructions below. If you are forwarding suspicious email please send it to spam@sd61.bc.ca.
Outlook 2016 (Desktop Program)
Click the icon in the Home ribbon or directly above the name of the sender in the message window.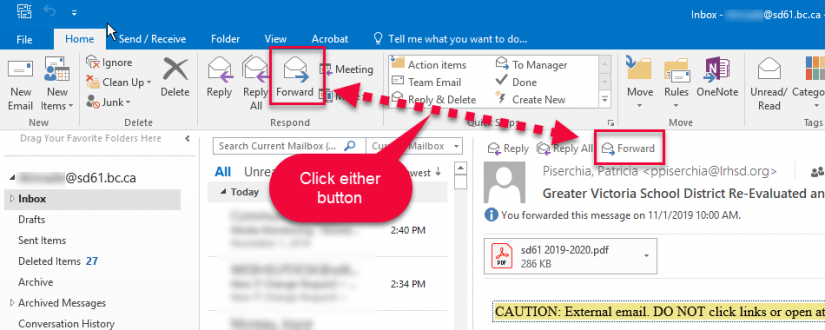 Outlook Web App (from any web browser)
Find the forward button at the top of the email across from the sender's name.

iPhone
Forward is at the bottom of the message. Find it by tapping the Share icon (swooping left-pointing arrow).