Windows 10 uses the Edge browser to open PDF documents by default. Some computers use Acrobat Reader DC for their default, others use Chrome. Some users have Acrobat DC Pro installed, and want that to be the default. The instructions below are for Acrobat Reader, but will allow you to change your default reader to which ever one suits your purposes best.
To change the default PDF viewer to Acrobat Reader DC follow these steps: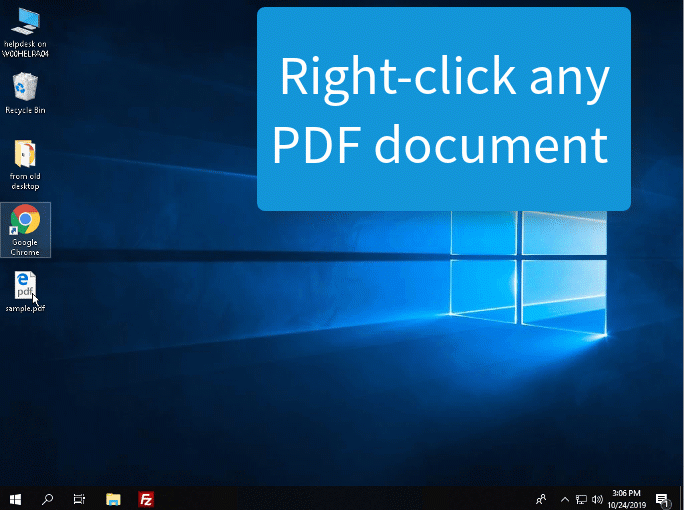 Right-click on any PDF file on your computer.
Click Properties at the bottom of the menu.
Click the Change… button beside Opens with: Microsoft Edge
Double click Adobe Acrobat Reader DC, or click OK
Click OK to close the window
Adobe Acrobat Reader DC will now open all PDF files by default.