Users can store their most frequently accessed programs along the bottom of their screen in the Windows taskbar, as in the example below:

To customize your taskbar follow these instructions: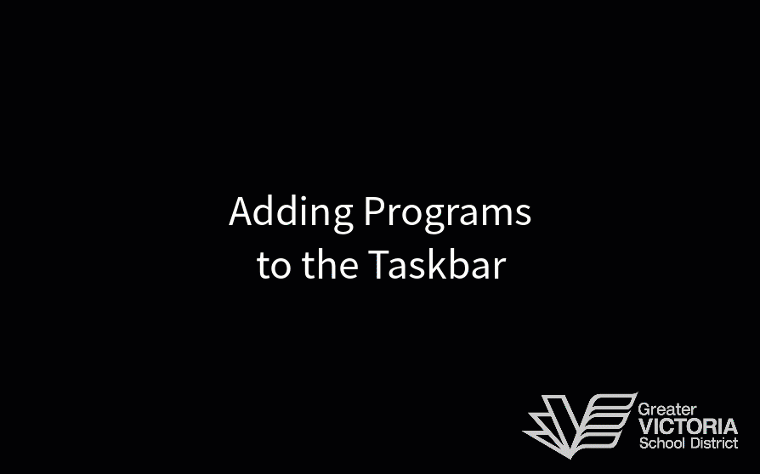 Click the Start Menu icon in the lower left of the screen, or hit the Windows key on the keyboard
Type the name of the Application you want to use.
Click the Application in the Search menu to open it.
When it is open right-click the icon in the Taskbar.
Click

Pin to taskbar
The icon will remain after the application is closed and can be used in the future to open the application. Icons can be rearranged by clicking and dragging them back and forth along the taskbar. If you want to remove any icon just right-click it and then click Unpin from taskbar.